Sports | Tennis Court Equipment | Indoor & Outdoor Tennis Posts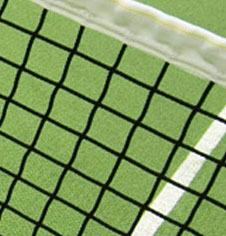 A selection of professional, municipal and residential Indoor and outdoor tennis net posts. Freestanding and wheeled tennis posts for solid clay or grass court use. School & club grade tennis steel socketed tennis posts. Replacement round and square 76mm in ground post sockets. Steel wheeled and portable school and sports centre tennis post systems. Static floor pinned tennis posts for gymnasiums. Weatherproof posts with replacement net winders and accessories.
Prices include standard UK mainland delivery. No hidden surcharges.
Prices include standard 3-5 working days delivery on small items. Large signature items (35kgs+) 7-10 working days, 4-6 weeks on products made to order. Items will be dispatched within 24 hours of purchase unless otherwise stated. Overseas shipping or Overnight service may available by arrangement but not guaranteed. More info

Multi use games area MUGA - Artificial 3G pitch design & installation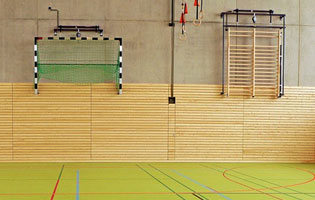 Sports Hall Equipment
Indoor sports court & gymnasium equipment. Basketball goals. Wall bars & floor equipment.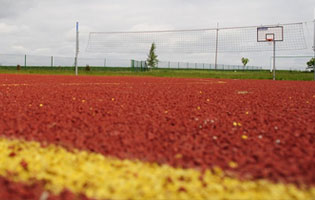 Playground & MUGA's
Public use anti vandal steel MUGA play areas. Combination sport areas & steel playgrounds.
Nationwide sports installation services
Making improvements or restoring existing cricket and sports facilities. Undertaking initial research into a new outdoor sports installation project for schools, cricket or sports clubs. Indoor and outdoor commercial gym basketball system installations for schools, sports centres and councils. We manufacture a large range of MUGA heavy duty play area and sports equipment options to suit most commercial requirements and public use environments. We undertake heavy duty and public use cricket equipment installations, creating excellent artificial pitch and batting areas nationwide up to club and county level.

We can also help you with equipment maintenance options and facilities planning with simple clear cost layouts.



Design is key to a versatile high take up sports facility. Getting the design right sets the standard for the following stages and helps iron out unforseen challenges and can also find improvements to facilities or identify cost saving opportunities.

We can help you plan each stage of a build at a pace thats practical. All stages of the installation are planned and budgeted with the client in mind with the focus on safety and quality.
We have a nationwide service for installation with a fully qualified team of trades including building services, electrical, drainage and sports surface experts. Specialist sports knowledge areas include indoor gymnasium and climbing equipment, sports flooring, outdoor stadia equipment, sports surfaces, cricket pitch design & professional basketball equipment.