Schools | Gymnastics | Agility Tables & PE Activity Linking Equipment Trestles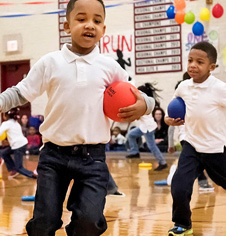 Gymnasium PE activity agility stools and trestles. Steel nesting agility stools which can be interconnected with PE linking equipment to form many Key stage activity apparatus modules. High quality commercial and school grade equipment suitable for all age groups. Also available are a selection of mixed combination agility equipment sets for key stages 1 and 2, which are fully compatable with our PE activity equipment and steel linking accessories range.
Equipment installation service

IOSH CHAS accredited national school and sports hall equipment installation. Installing wall mounted wooden and timber folding PE frame apparatuss. Electronic scoreboards. Gymnasium wooden balance beams and rope climbing trackways, Sports hall dividing netting / canvas sports perimeter screens and rebound seperation panelling.
The remote controlled large display timing counter clocks are very easy to read from the whole gymnasium and are reliable and clear..
Paul Ruby - Westfields ACC London
Fitness Sports Equipment
Sports equipment supply
Nationwide installation services
Registered sports equipment supplier to local authorities and academy trusts.
Experts in the design and creation of outdoor basketball, cricket and sports recreation facilities. Undertaking indoor gymnasium PE and sports installations for schools, leisure centres and sports clubs. Indoor commercial FIBA basketball system installations for schools, sports centres and local authorities. We manufacture a large range of MUGA Multi Use Games Areas heavy duty play area and sports equipment with options to suit most commercial and public environments. We provide enclosed basketball and cricket practice facilities, creating excellent artificial pitch and match areas nationwide.

We can also help provide annual equipment maintenance and servicing plan options for sports facilities with simple clear cost layouts.



Design is key to a versatile high take up sports facility. Getting the design right sets the standard for the following stages and helps iron out unforseen challenges and can also find improvements to facilities or identify cost saving opportunities.

We can help you plan each stage of a build at a pace thats practical. All stages of the installation are planned and budgeted with the client in mind with the focus on safety and quality.
We have a nationwide service for installation with a fully qualified team of trades including building services, electrical, drainage and sports surface experts. Specialist sports knowledge areas include indoor gymnasium and climbing equipment, sports flooring, outdoor stadia equipment, sports surfaces, cricket pitch design & professional basketball equipment.